Not for Profit Fundraising Services
Unity4 has been at the forefront of Not for Profit Fundraising in Australia, New Zealand and the UK for over 20 years now.   
86+ Not for Profit Organisations
Over 250 telefundraising Projects in 4 countries
We deliver strong ROI, dependable cash flows and increased supporter engagement. Quality is the cornerstone of what we do and we provide total transparency to our clients.  
By combining our world class technology stack, with our internal data capabilities, as well our experienced team of callers, we can make your fundraising efforts support you in the long-term.  
A Better Approach to Fundraising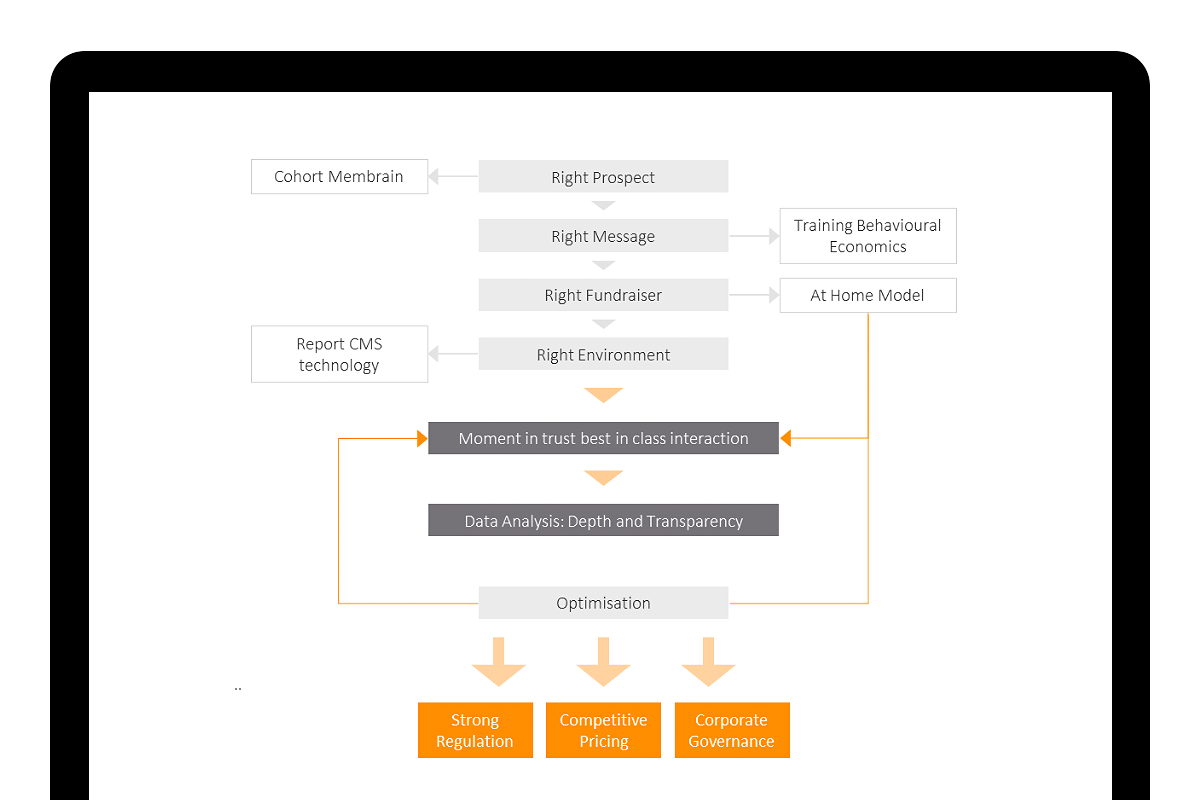 Regular Giving Acquisition Program
Unity4 are engaged by large national Not for Profit organisations to convert occasional supporters, who have previously given in response to appeals, to regular donors and convert new donors via a two step online process using Facebook, and Co-registration (survey) and Telephone leads. 

In the current climate, signing up supporters to give financially on a monthly basis is more critical than ever. Traditional appeals-based fundraising is under pressure with increased acquisition costs and falling response rates. 
Upgrades are a crucial part of any successful Regular Giving programs, but as with all of our Outbound programs, the Message, and the callers are key, but so is the timing. 
Lotteries programs are different from your standard Regular Giving program. They require a different approach to audiences, and where to buy media, and also a completely different approach to scripting and the all-important ask.   
The Power of 'thank you' can not be underestimated. As a method of staying in touch with your key regular donors, a simple thank you call serves multiple purposes.
Unity4 was established in 2000 and is privately held by the original shareholders
Over 1100 agents operating in the comfort of their own home across the 6 territories
Unity4 operates in Australia, New Zealand, the UK, Canada, the USA, and has just opened up in Fiji!
The group has a Compound Annual Growth rate of 44.28 percent
We believe in the power of conversations to do good for people and business. We're using technology to create more options for how to connect the right people, the right way at the right time.
If you are interested in employment, please go to the "Join Our Team" section of this site to apply.
Australia
PO Box 825
Surry Hills
NSW 2010, Australia
P 1300 886 489
F +61 2 9475 0813
E info@unity4.com
New Zealand
PO Box 106494,
Auckland City
Auckland 1143, New Zealand
P 0800 003 039
F +64 9 353 1563
E info@unity4.com
UK
The Old Grammar School
St Leonards Close
Bridgnorth WV16 4EJ
P 0203 553 4054
E info@unity4.com
Canada
Sinclair Centre
R142-157 West Hastings Street
Vancouver BC V6A 1A1
P 1844 643 6035
E info@unity4.com