Our flagship product – Omnilead combines all our strengths in one:  
Data – we mine our extensive databases to look for the best prospects that match our clients' needs

 

Unity4 Calling teams and Rapport CMS technology

Our world-class coaching and client service teams
Omnilead delivers phone-responsive, qualified leads across a wide range of industries.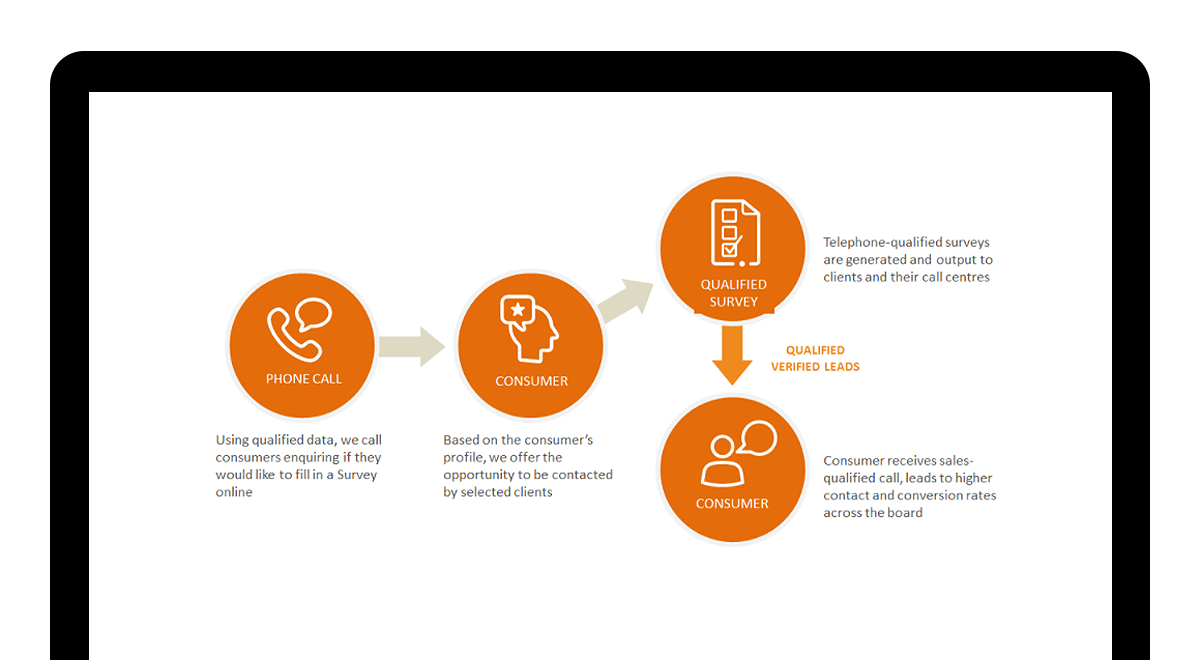 Higher Contact Rates. Consumers have already shown propensity to answer telephone calls

Higher Intent. This is NOT a cold call. The consumer is expecting a call
Better Call to Close Ratio. Omnilead delivers a more engaged consumer providing Advertisers with the best opportunity to increase sales and improve ROI
Scripting. We work with you to script the most effective, compliant question and optimise the consumer experience of your brand
Question Testing. We can test different ways of asking a question to deliver better outcomes for both advertiser and consumer. You approve any or all questions we use in the script
Brand Protection, hygiene and compliance are key.
Unity4 was established in 2000 and is privately held by the original shareholders
Over 1100 agents operating in the comfort of their own home across the 6 territories
Unity4 operates in Australia, New Zealand, the UK, Canada, the USA, and has just opened up in Fiji!
The group has a Compound Annual Growth rate of 44.28 percent
We believe in the power of conversations to do good for people and business.We're using technology to create more options for how to connect the right people, the right way at the right time.
If you are interested in employment, please go to the "Join Our Team" section of this site to apply.
Australia
PO Box 825
Surry Hills NSW 2010
P 1300 886 489
F +61 2 9475 0813
E info@unity4.com
New Zealand
PO Box 106494
Auckland City
Auckland 1143
P 0800 003 039
F +64 9 353 1563
E info@unity4.com
UK
SE211 e-Innovation Centre
University of Wolverhampton
Priorslee
TELFORD
TF2 9FT
P 01952 985 790
M 07950 905 291
E info@unity4.com
Canada
Sinclair Centre
R142-157 Hastings St W
Vancouver BC V6C 1A1
P 1844 643 6035
E info@unity4.com